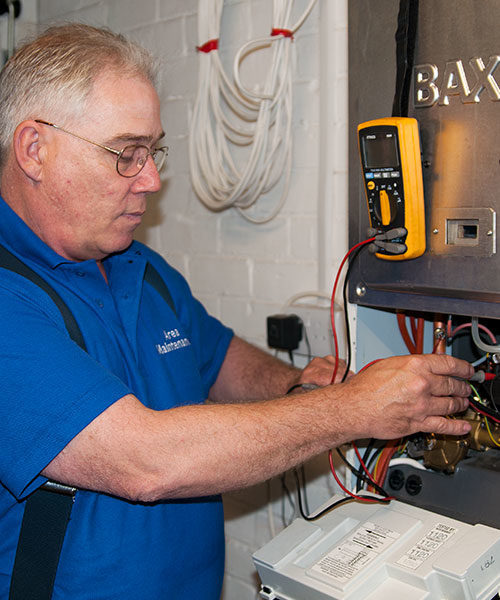 Make sure you get a Boiler Service this summer so that it is in tip top shape for the winter.
It may not be a priority to you at the moment with this lovely weather we are having, however it is much better to be proactive and get your boiler serviced ready for the Autumn & Winter Months to avoid any unnecessary breakdowns.
I relate a boiler service to a car service. Just like a vehicle, a boiler needs serviced once a year to highlight any problems and get them fixed at the earliest opportunity before is causes unnecessary damage.  A service improves the efficiency which really does have an effect on the price of the energy bill and most importantly it checks that the boiler is safe to use.   A boiler is just like a car, if looked after and maintained well will last longer.
Here is one of our engineers Malcolm, carrying out a boiler service on a Baxi Boiler for one of our loyal customers in Durham.
Don't hesitate to contact our friendly team today to find out about a cost to have your boiler serviced.